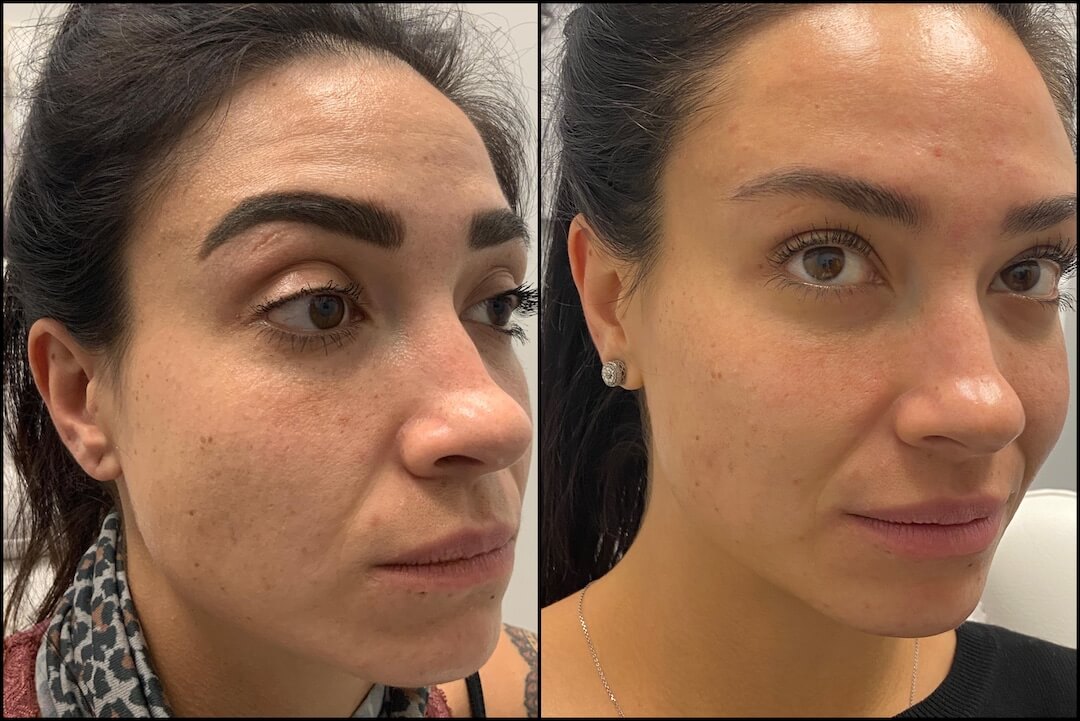 This patient came to us with volume loss in the mid-face that made her feel she looked old or "sallow." We used neuromodulator (i.e. Botox) to relax her forehead muscles, and rebuilt mid-face volume and restored youthful proportions with dermal filler in her cheeks and lips. To improve her skin texture and brightness, we performed dermaplaning with a VI Peel (Purify Precision). Finally, we prescribed a medical-grade skincare regimen to promote healthy cell turnover for a youthful glow, as well as to hydrate and protect her skin from sun damage daily.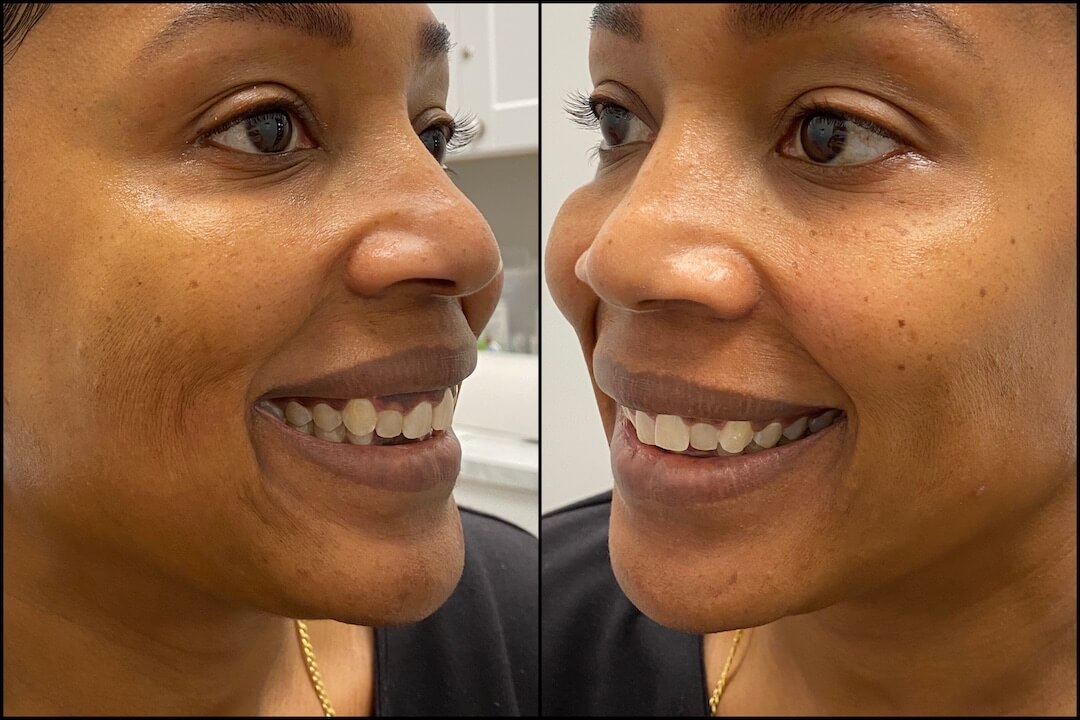 This patient, a PureLee Redefined member who visited us for routine treatments, was frustrated by an irregular skin texture and a dull-looking complexion. To revive and brighten her skin, we performed a combined dermaplaning and HydraFacial MD skin treatment, and sent her home with medical-grade skincare to maintain her results. We also used the neuromodulator Jeuveau, which is similar to Botox, in her crow's feet (at the corners of the eyes) to help her look rested, with smooth, supple skin. These "after" shots were taken following both the injections and her facial.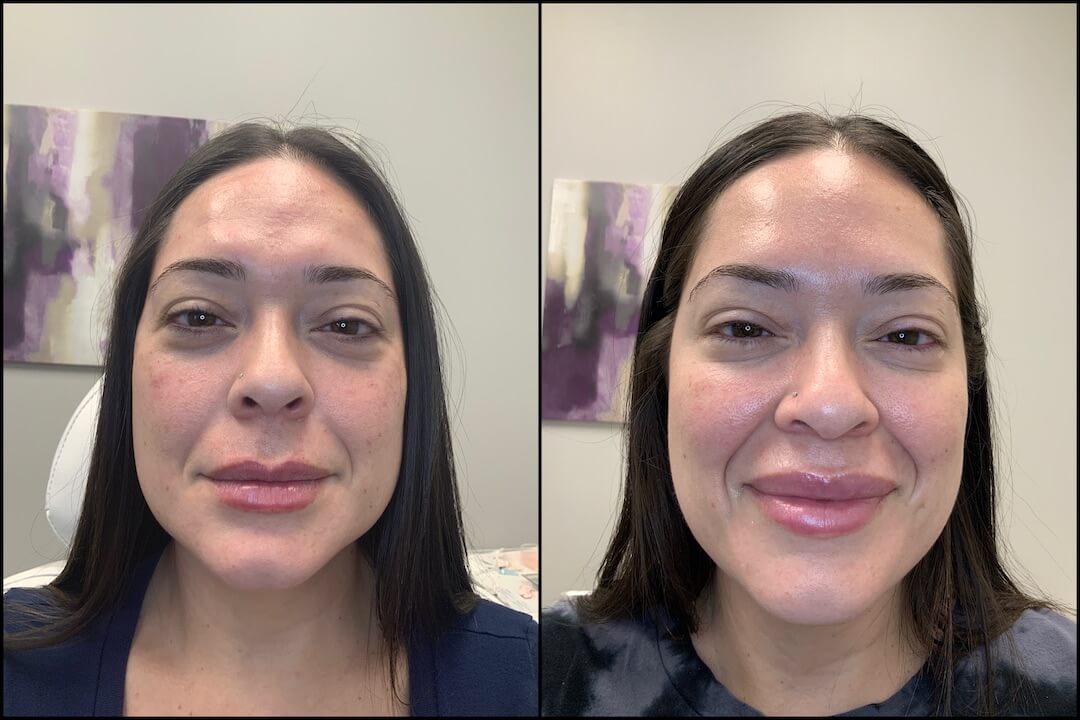 To help this lovely patient appear more rested and rejuvenated, we used neuromodulator, mid-face filler, lip filler, dermaplaning, HydraFacial MD, and AquaGold microneedling treatment.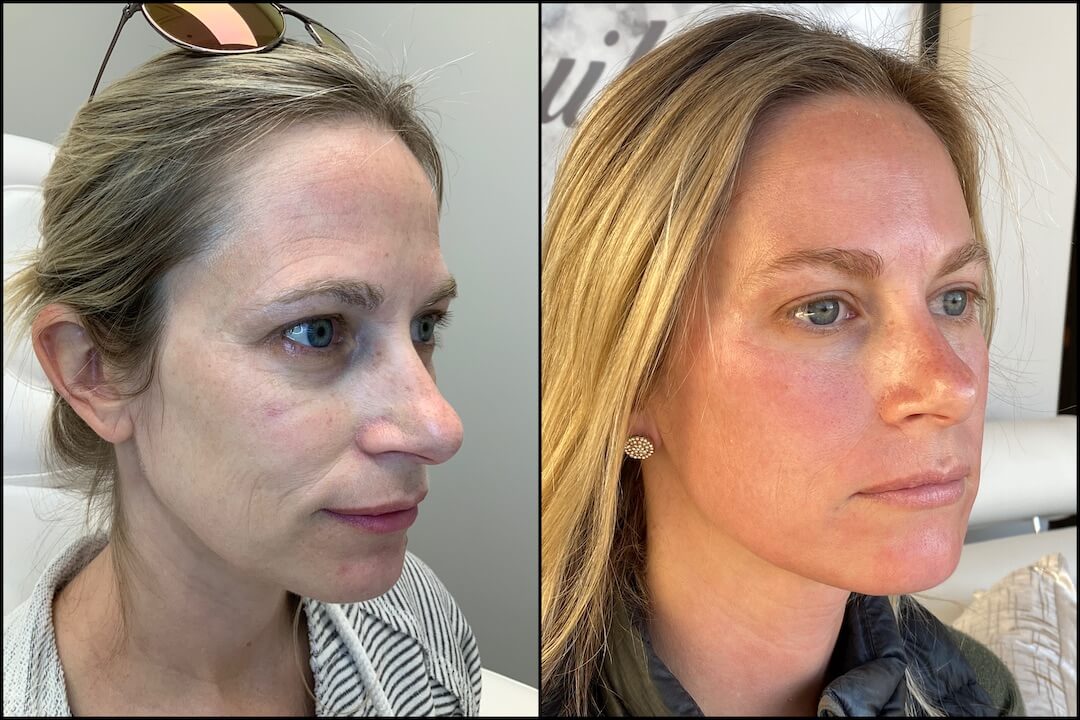 This PureLee Redefined member is pictured before and after about 9-12 months in which she received regular medical grade peels and facials—dermaplaning, VI Peel, and microchanneling—while using the ZO® Skin Health brightening protocol products at home.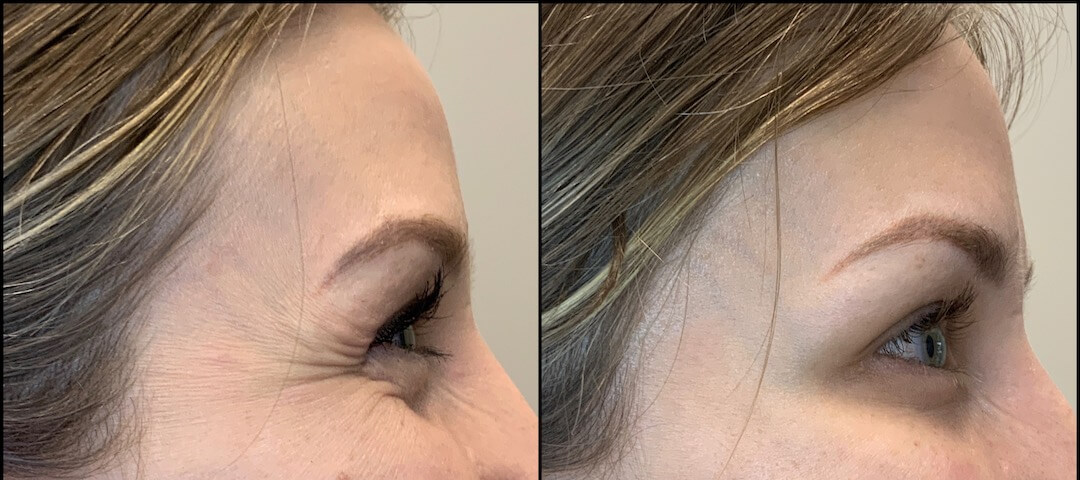 Before and after neuromodulator (i.e. Botox) in the crow's feet, or the outer corners of the eyes.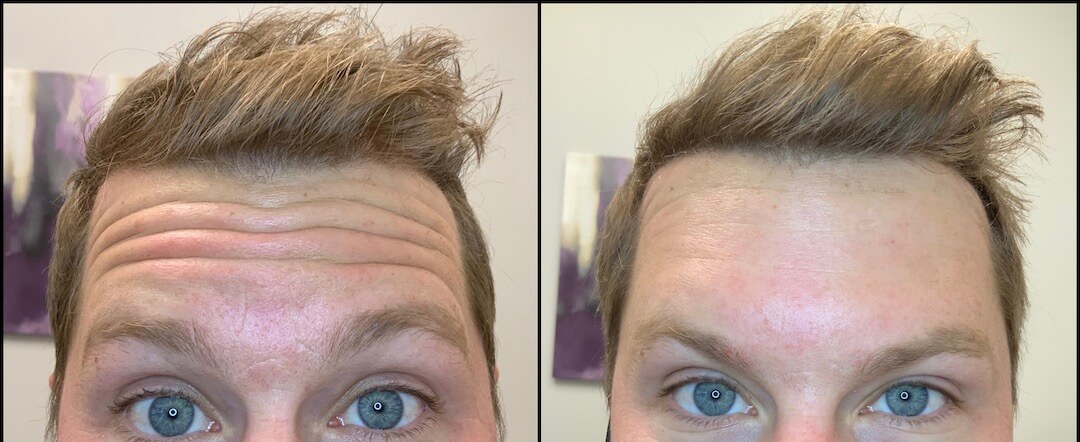 This patient is pictured before and after treatment with neurotoxin (such as Botox or Dysport) in the "11s" between the eyebrows, as well as in the forehead.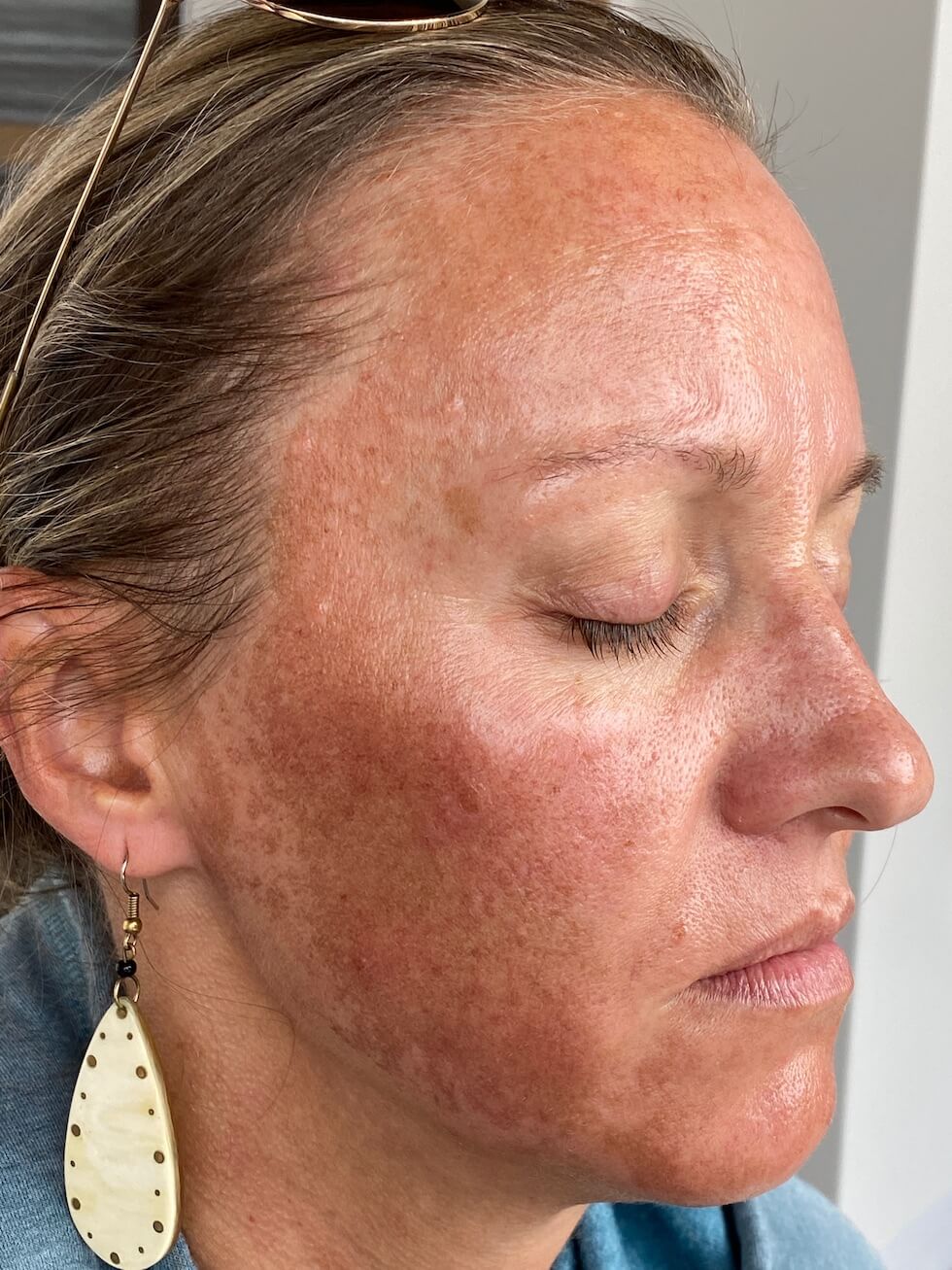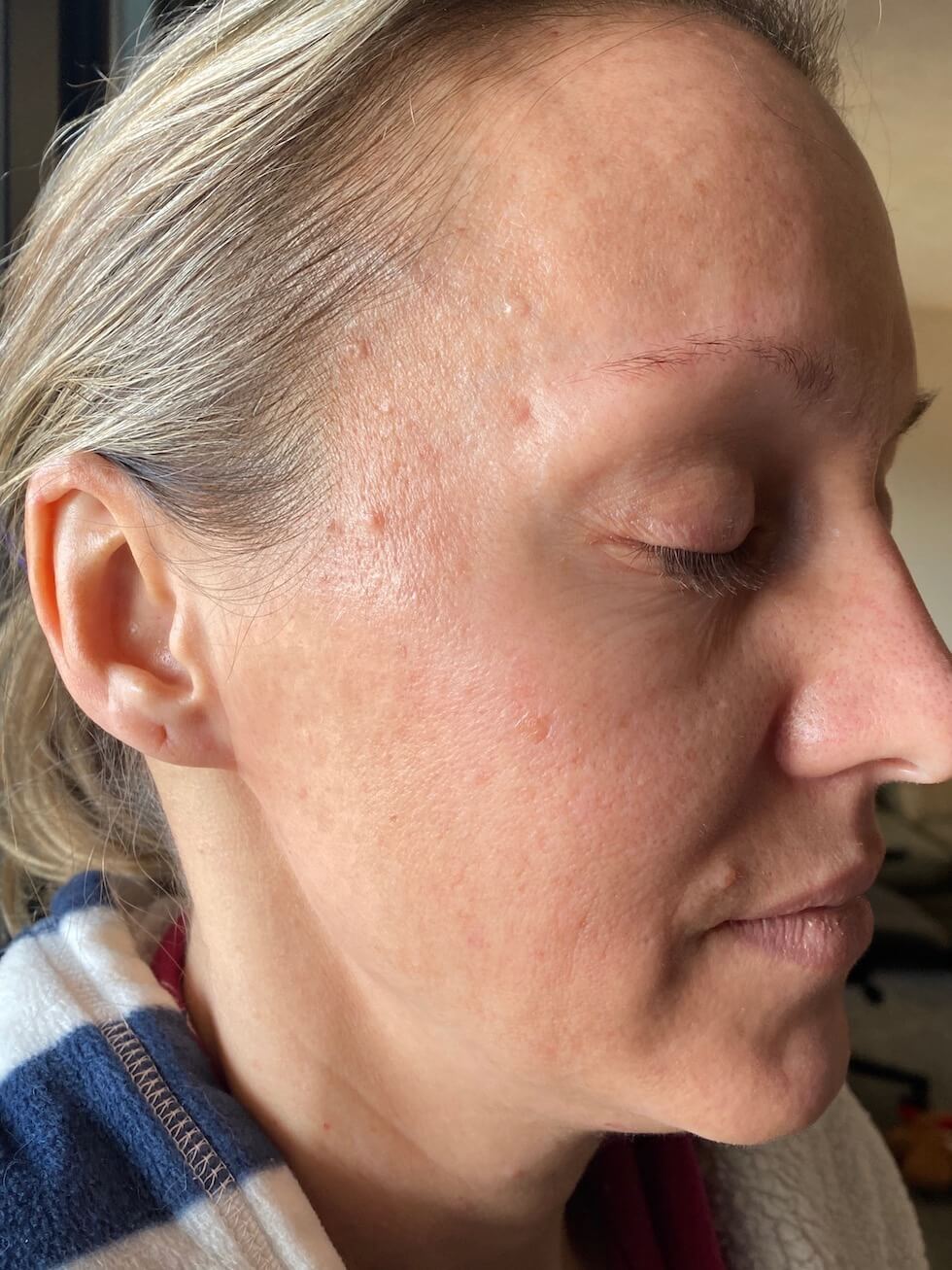 This out-of-town patient from Indiana was referred to us by a patient of ours from Colorado Springs. She was struggling with melasma, or hormone-related hyperpigmentation of the face (this is especially common for pregnant women), and was also hoping to address signs of aging. We performed a brightening stem cell facial and Aquagold micro-channeling in-office; at home, she followed up the treatments with hydroquinone, a topical medication for pigmentation issues, and ZO® Skin Health brightening protocol. We have continued to monitor her progress from afar, offered suggestions, and helped her get established with a local practice to maintain her stunning results.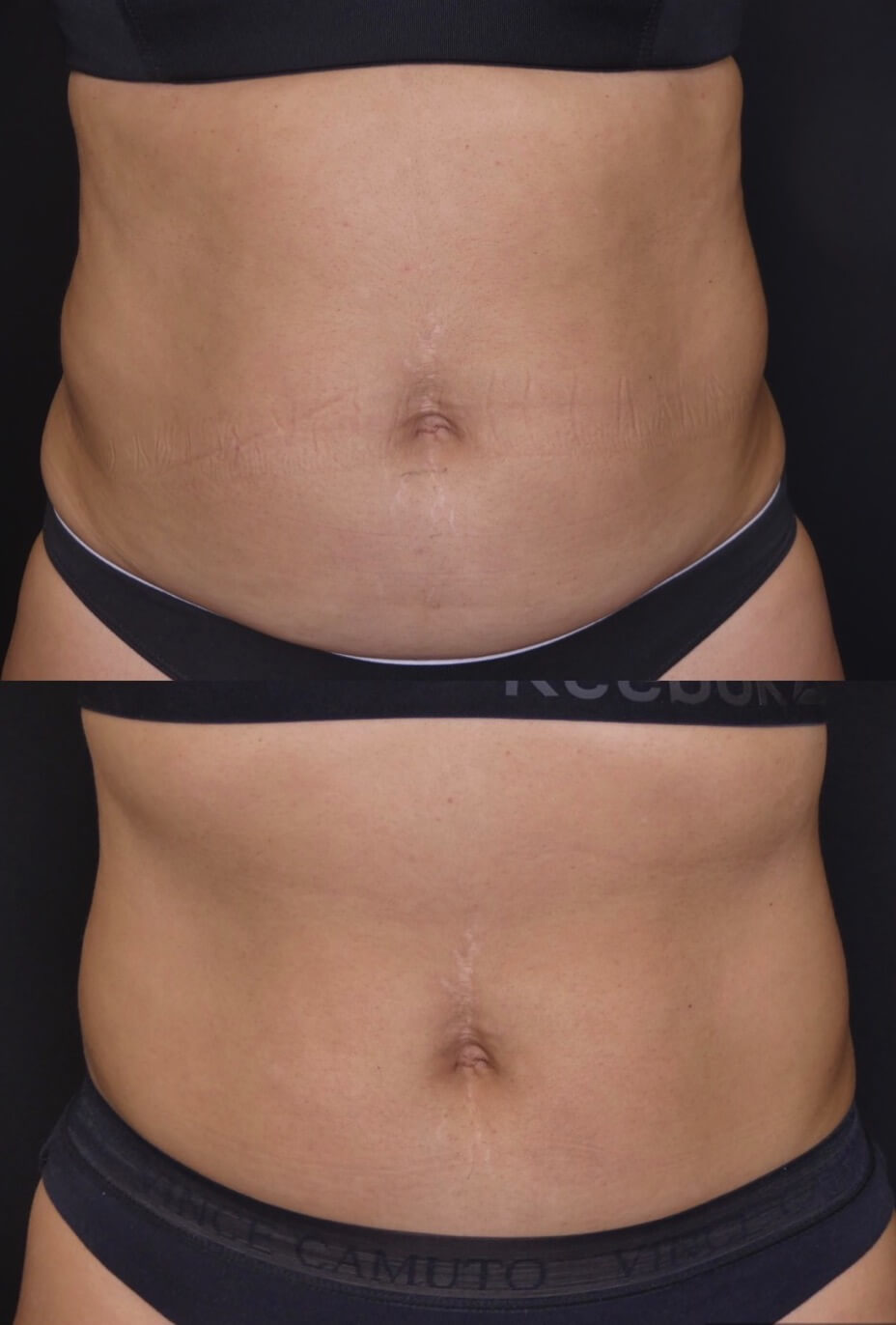 This patient is pictured before and after one CoolSculpting non-surgical body contouring treatment in the abdomen and flanks (love handles).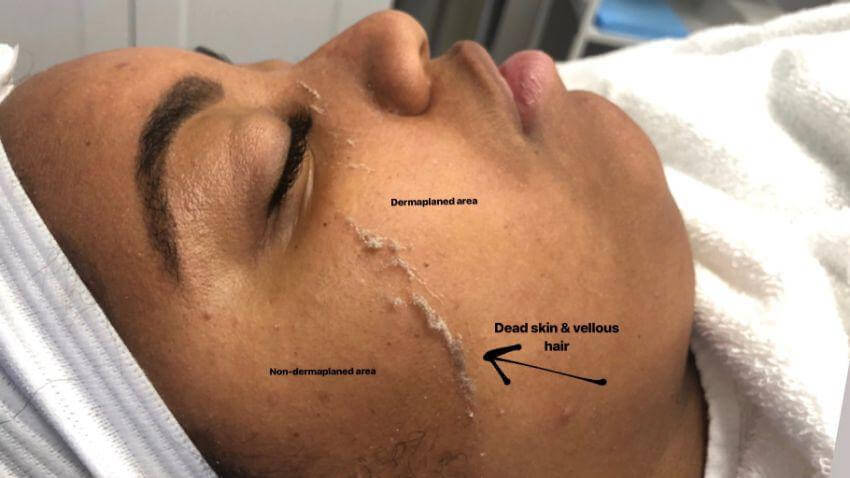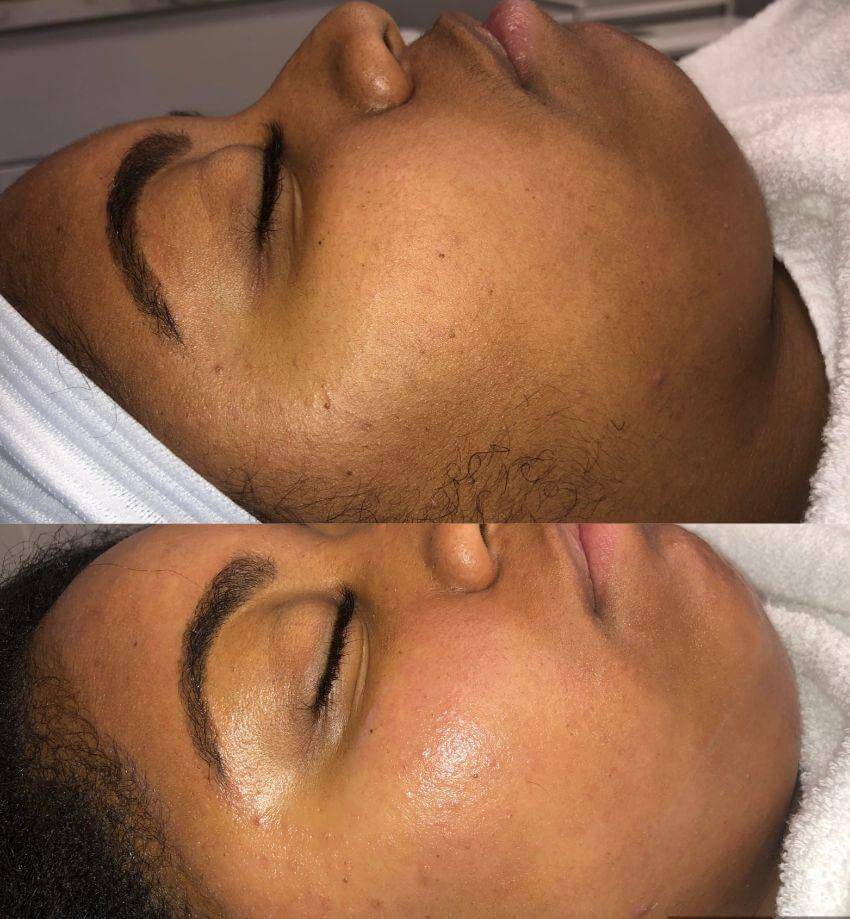 This patient underwent both dermaplaning and a HydraFacial MD. She is pictured here during and after dermaplaning, as well as after her HydraFacial. Dermaplaning is a medical-grade exfoliation that removes the top layer of dead skin and vellus hair to reveal smoother, brighter skin. The HydraFacial infused her skin with nourishment and moisture.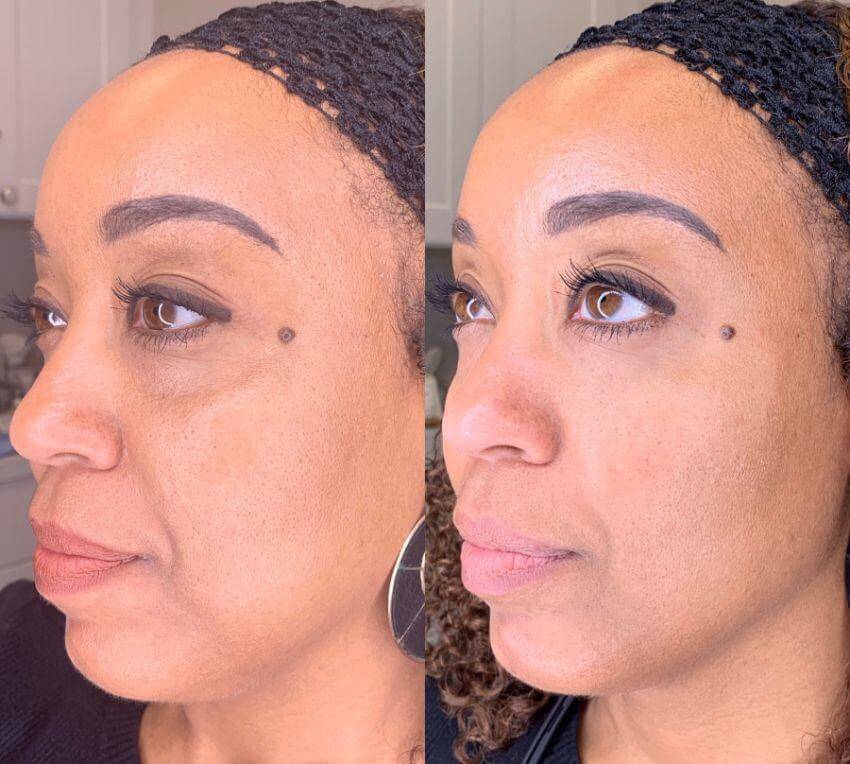 For an instant "liquid facelift," Dr. Kenya received Belotero dermal filler to raise and smoothe her tear troughs (below the eyes) and Juvéderm Voluma to round out her natural cheek contours.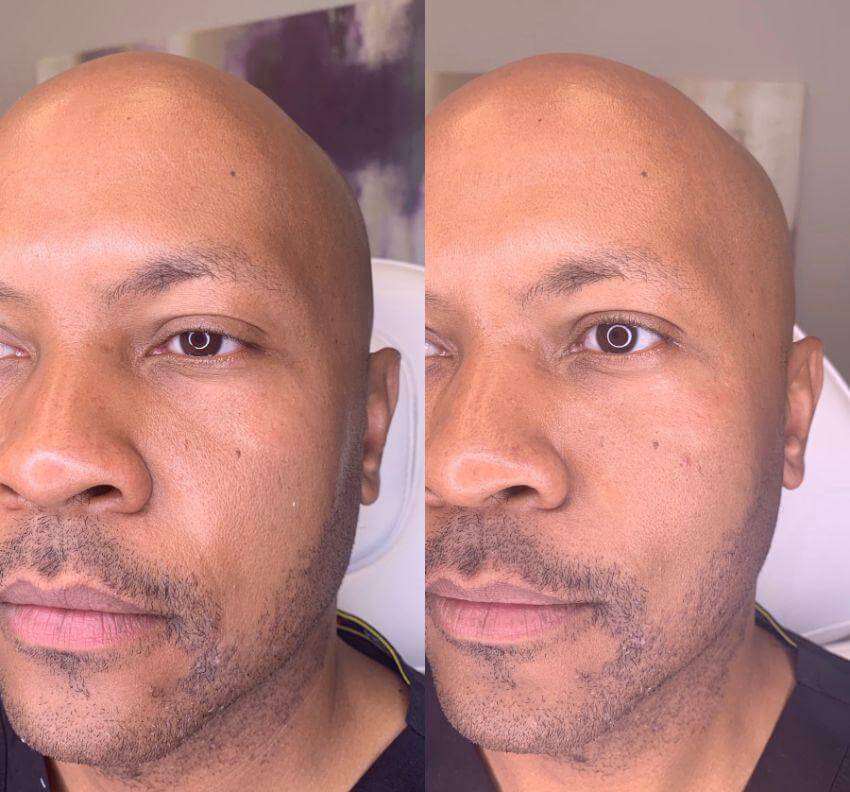 Dr. Marvin is pictured here before and after dermal filler treatment. He wanted to address early signs of aging in the mid-face to appear more rested and refreshed; he received Juvéderm Voluma in the cheeks, Belotero in the tear troughs (below the eyes), and Vollure XC in the nasolabial folds (which extend from the nose to the sides of the mouth).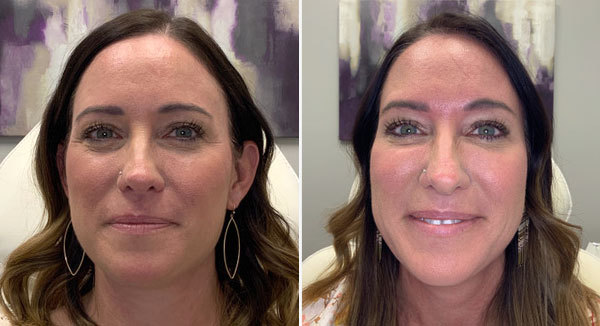 This patient felt that she looked old and tired around the eyes and was also considering filler for her lip. She received Jeuveau in her crows feet and lip flip for a gentle pout. She also received 1 ml of Restylane Contour to restore the apple of the cheek and 1 ml of Belotero in the tear troughs.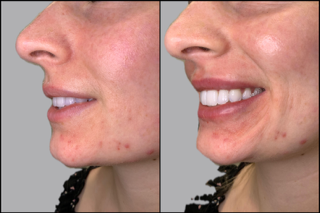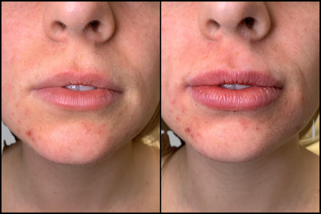 This female patient wanted a little more volume and pout but wanted a natural appearance. She received 1.0 ml of Revanesse Versa+ in her lips.