What is bioidentical hormone replacement therapy?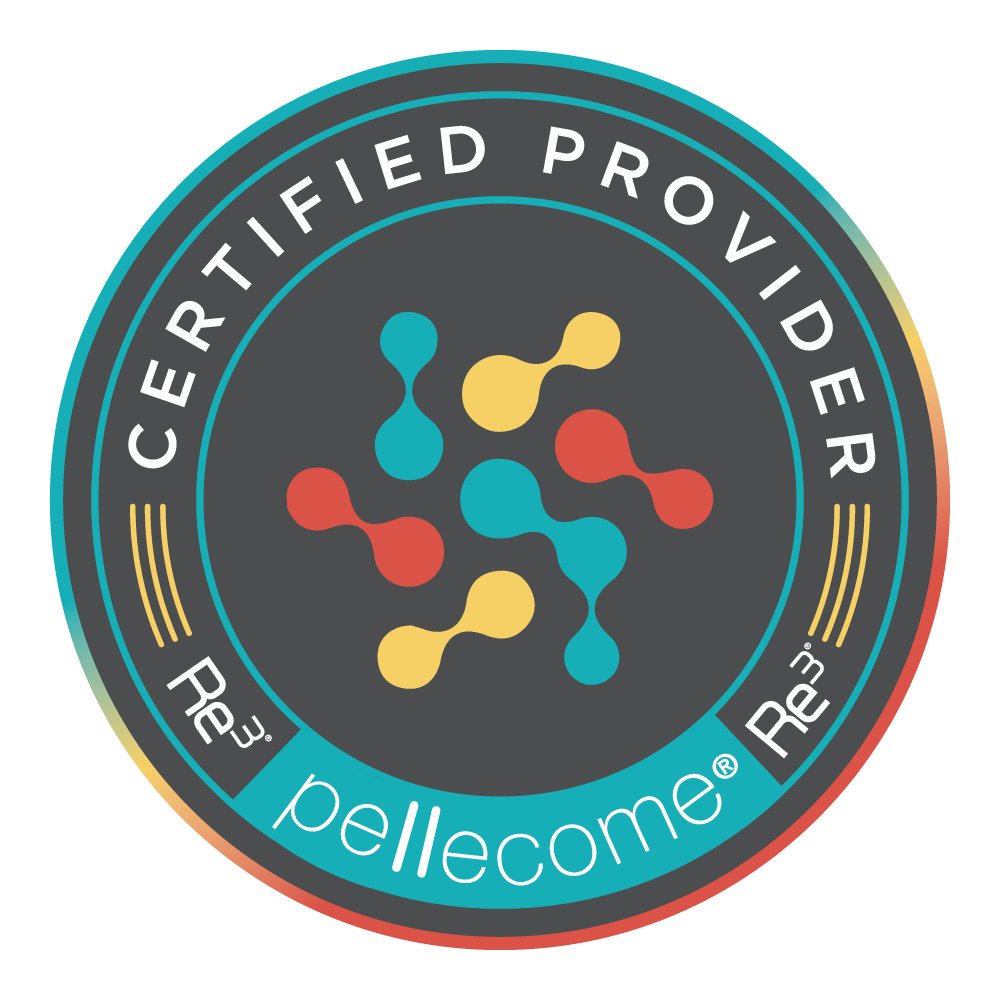 Bioidentical hormone replacement therapy uses plant-based hormones that are molecularly identical to those created by the human body to improve the symptoms associated with a hormone imbalance. At PureLee Redefined, we use Pellecome time-release BHRT pellet implants because they provide a sustained, consistent release of hormones, unlike topical creams and oral methods.
What are the benefits of hormone replacement therapy?
The following benefits have been associated with bioidentical hormone replacement therapy:
Decrease unwanted symptoms of menopause, including hot flashes and night sweats
Increase bone mineral density and prevent osteoporosis
Reduce stubborn body fat, including visceral fat
Improve energy levels
Increase libido and decrease vaginal dryness
Enhance mental acuity
Note that because everyone's bodies are different, these benefits will vary by patient.
What is the process like for receiving hormone therapy?
Your hormone therapy consultation
Our Colorado Springs medical providers, Dr. Marvin and Dr. Kenya, take a whole-patient approach to hormone therapy by taking the time to understand your lifestyle, your needs, and your biology to create a treatment plan that will work best for you. The goal of hormone therapy is to use the lowest effective dose for the shortest amount of time, based on our medical assessment and your unique needs.
During your initial consultation, you will meet with either Dr. Marvin or Dr. Kenya at our office. Together, you will discuss your symptoms, medical history, and whether you are a good candidate for hormone replacement therapy. If you and your provider decide to move forward with hormone therapy treatment, Dr. Marvin or Dr. Kenya will take blood and urine samples from you to learn more about any hormone imbalances you may have.
During your next visit to see us, Dr. Marvin or Dr. Kenya will go over your lab results with you and discuss in detail how hormone replacement therapy can benefit you, what you can expect from your treatment, and what the potential risks are.
Your hormone replacement therapy treatment
Hormone replacement therapy is performed in the comfort and convenience of our Colorado Springs Medical Spa in 15 minutes or less. During your treatment, Dr. Marvin or Dr. Kenya will first administer a local numbing shot to help reduce any pain or discomfort. He or she will then make a small incision in your skin and insert the hormone pellet into the fatty tissue just below your skin's surface using a needle. Pellets are roughly the size of a grain of rice and are typically placed on the hip or above the buttocks.
Post-treatment instructions
Be sure to avoid submerging your incision in water for the first 3 days after treatment (no hot tubs, baths, or pools), and avoid vigorous physical activity. You will need to visit our office every 3 to 4 months so that we can re-assess your hormone levels and administer a new pellet.
Am I a good candidate for hormone replacement therapy?
Good candidates for Pellecome bioidentical hormone replacement therapy are adult women who:
Are experiencing lethargy, low sex drive, brain fog, mood swings, unexplained weight gain, and/or bloating
Are between the ages of 30-60
Are in good overall health and have a healthy diet and exercise routine
Want to avoid synthetic or animal-derived hormones
You may not be a good candidate for hormone replacement therapy if you:
Are pregnant
Are obese
Have a history of cancer, heart disease, stroke, blood clots, liver disease, or osteoporosis
What are the side effects?
For women, side effects of bioidentical hormone replacement therapy may include:
PMS-like symptoms, including mood swings, cramps, and bloating
Breast tenderness
Indigestion
Acne
Blurred vision
Side effects can vary widely from patient to patient. They are typically temporary and resolve on their own. Also, know that your symptoms may be stronger when your hormone pellet is first placed because your body needs time to adjust to the new hormone levels. In order to minimize any potential side effects, we carefully customize your hormone dosage by considering a variety of biological factors, including your labs, age, and weight. Contact our practice if your side effects persist.
Can bioidentical hormone replacement therapy be combined with any other treatments?
Based on your lab results and personal goals, we may recommend you pair your hormone therapy with certain supplements. Dr. Kenya or Dr. Marvin will discuss this with you during your personal consultation and follow-up appointments.
Do I have to be in menopause to get hormone therapy?
No, you do not have to be in menopause or perimenopause to benefit from hormone replacement therapy. In fact, it is quite common for women to experience hormone deficiencies from factors unrelated to menopause, including aging, genetics, stress, diet, and certain lifestyle factors, which bioidentical hormone replacement therapy can help address.
Bioidentical hormone therapy vs. synthetic hormone therapy
Unlike traditional hormone therapy methods, which use synthetic and/or animal-derived hormones, bioidentical hormone replacement therapy uses hormones that are biologically identical to those naturally created in the human body. Studies have found that patients experience greater satisfaction with the natural hormones used in bioidentical hormone replacement therapy, including estriol, estradiol, and progesterone, compared with synthetic and animal-derived hormones. Furthermore, bioidentical hormones lack many of the dangerous side effects associated with synthetic hormones.
Schedule your Colorado Springs hormone replacement therapy with us today
If you're ready to look and feel like the best version of yourself, it may be time to try bioidentical hormone replacement therapy. Dr. Kenya Lee and Dr. Marvin Lee have years of experience performing aesthetic treatments in Colorado Springs, and personally undergo all of the procedures they offer, including Pellecome hormone pellets. To find out if hormone replacement therapy is right for you, schedule a personal consultation online or call (719) 452-8541 today.
Areas served: